Graduation Parties
A 
Special Milestone With a Celebration You'll Always Remember
Graduating high school is forever a scrapbook memory. Cherish the moment and enjoy the pomp and circumstance with your child.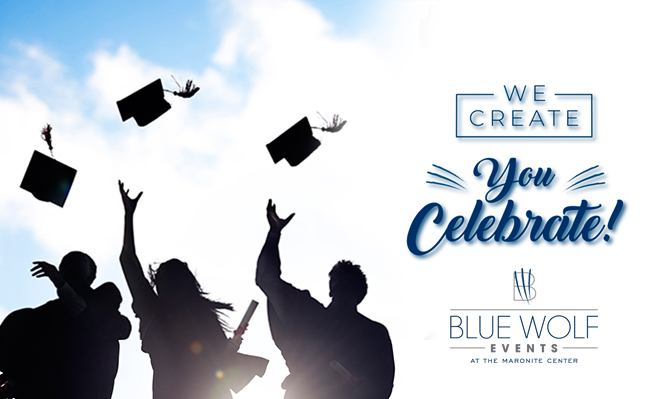 At Blue Wolf Events, we put a bow on your special milestone with a celebration you'll always remember. We offer full catering services in an attractive venue that can accommodate up to 800 of your closest friends and family. Or, we can come to you with our off-site catering. Enjoy the special moment. We'll take care of the rest.
Our event venue can easily accommodate your needs, from an intimate event to a grand celebration. The 12,000-square-foot hall can be split into two sections that each accommodate up to 250. Each side includes a bar and access to private patio sections. The dance floor at the center of the venue measures 48'x40' total.