About Us
All of Life's Great Moments Call For A Celebration
Founded in 2006, Blue Wolf Events specializes in planning and catering events in the Mahoning Valley. Since arriving at the Maronite Center in 2014, Blue Wolf Events has continued to build upon its reputation of creating intimate and exquisite experiences for your special event with full catering services in an attractive venue.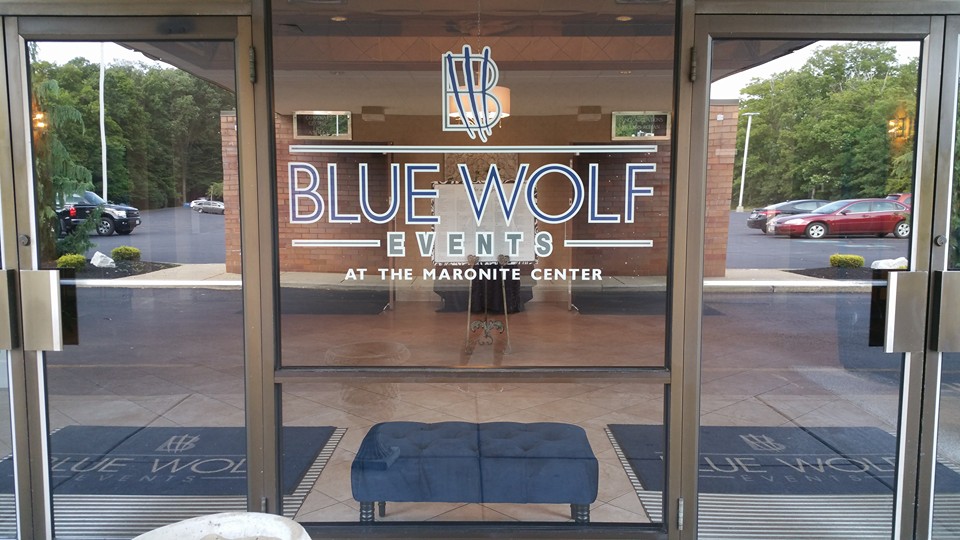 Please ask for details on our Finishing Touches, Sit-Down, Brunch, Breakfast, Graduation and School Event packages.
Blue Wolf Events at the Maronite Center is a harbor for those who want to customize their venue to better suit their own personal tastes. Here you will find beautiful details and endless possibilities to create whatever your imagination desires, from your theme, to your color palette, to your choice of fine cuisine.
Food and drink are the cornerstones of any memorable event, and our meals are carefully planned and prepared with a refined elegance. Executive chef Joe Rzonsa uses only the freshest ingredients available and ensures that the food that is served to your guests is nothing short of superb.
Our 12,000-square-foot venue can accommodate up to 800 guests or can be split into two sections that each accommodate up to 250. Each side includes a bar and access to private patio sections. The dance floor is located at the center of the venue and measures 48'x40' in its entirety.
From the moment you meet with one of our event coordinators to our final goodbye after your event, we will be your partner every step of the way. Your event coordinator will even be on hand the day of your event to ensure everything goes smoothly. This is our commitment to you, and it's what sets us apart as the premier destination for your special event.
A Letter from our Director:
Blue Wolf Events at the Maronite Center is in the business of getting it right, down to the simplest detail.
We understand the importance of your event because we've been there, so we treat your event as if it were our own. We know how invaluable it is for your caterer and event venue to be more than just someone you hire – they need to be your tag-team partner; the one friendly, helpful, calming soul who is committed to keeping things on point, on time, and on budget.
If you're planning a wedding, birthday party, corporate function, or any of life's significant moments, I invite you to schedule an appointment to visit me, or The Executive Event Coordinator Alyssa Grahovac at our venue. We look forward to meeting you! Happy planning!
Warmest regards,
Stacey